Welcome!

We love to play!

* Welcome to Discovery! We only have a small season in your child's life to make it special and fun!  Soon they will be off and running into the teen years and won't be lost in the wonder and amazement of childhood. We celebrate every occasion we can to make to make learning fun. Oh, what joy to be a child!  So, in essance we celebrate your child daily! 

We are here for your child and given this great opportunity

this is what we have designed for you. 

Our Promise to you. . We aim to offer you excellent, high quality childcare at lower rates than any other daycare center in Sioux Falls or we will match their rate.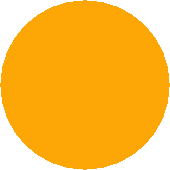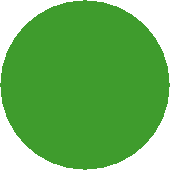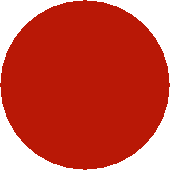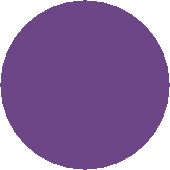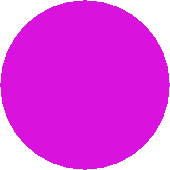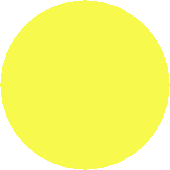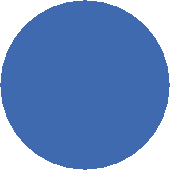 Our Mobile Infant rate is $180. 8 months to 1 year and a half. Our Caterpillars! There are ten babies and two teachers in this room full of exploration. Much like the infant room except now they are eating nutritious snacks provided by Discovery and if walking, playing in our tumble room and enjoying wheel toys in our Toddler play space outside. There are no part-time rates for this room.

Discover the difference. . . . What makes us different. . .

* We are family owned and operated. We are active owners on-site everyday with our children and teachers since April 1997.

* Available classroom viewing.

* The Kids Kafe' with family style meals, and even a car seat closet for mom and dad.

* Classrooms that are divided in six months differences. No grouping of broad age ranges or incidental grouping allows us to have the most age appropriate atmosphere in the child care industry. No random staffing either. Your classroom, your base crew teachers.

* Outstanding curriculum that starts with our infants thru 5 year olds that provide weekly themed lesson plans and daily progress reports for parents. Even sign language with our toddlers! All under the watchful eye and direction of our Curriculum Directors.

* Telephones in every class for you to be connected anytime to your classroom and staff.

* School-age transportation and field trips with teachers that are CPR/First Aid certified. All drivers are cell-phone equipped.

About The Owners

* Staying connected with our children, their teachers and our families is our primary focus. They are hands on owners and manage all daily operations with our Directors and Teachers. We believe in creating a great environment for our teachers with plenty of help, support, training and supplies. Teachers that are not burdened, like many tend to be in our industry, work more refreshed and this makes for a fun learning classroom.

* We are available to our parents 24/7 as each family has our home and cell phone numbers for any support, any time.

Programs and Policies

* Tuitions are billed on a weekly basis, due on Monday for the current week. Late fees are posted at the close of business Monday.

* Medical situations are closely monitored and depending on the type and scope of illness, we can restrict the attendance of our




             children.
* Parents and family are welcome to participate in any daily or special events. You are welcome to drop by the center at any time.

* Children attending a part time program are welcome to extend the week if additional days are needed. We will bill those days in a fashion that won't exceed the five day program tuition. Part-time children do not have to hold to specific days from week to week.

* We must reserve the right to discontinue care of any child that after a reasonable amount of time, cannot adapt to our programs.

As we do welcome special needs children, we do have to assess our ability to provide the appropriate amount of care.

* This is a sampling of our policies, the most frequently asked questions from parents. 

All of our policies and procedures are covered in detail in your child's full enrollment package and Parent Handbook given to you at registration.  If you have any questions regarding these policies and procedures please ask.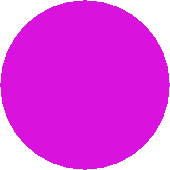 Our Infant rate is $180. 4 weeks to 8 months. Our Baby Chicks! There are ten babies and two teachers in this busy room. Parents provide diapers, wipes, formula and bottles. Each baby has their own cubby for favorite blankets, rattles,  extra clothes, teething gels or over the counter medicines if needed.  Babies graduate into our Caterpillars- Mobile Infant room- as soon as they are on the go and crawling. It's time to explore a whole new world! There are no part-time rates for this room.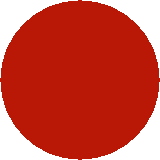 Our Toddler 1yr. rate is $180. 1 year and a half to 2 years. Our Caterpillars have blossomed into Butterflies. There are ten toddlers and 2 teachers in this busy room. Their schedule is full of music, tumble, outdoor activities, imagination station, library, art classes, and more. These babies are ready to learn and move and we have a fun filled day full of activities. There are no part-time rates for this room.

Our Toddler 2yr. to 3 yr. rate is $165. Our Fireflies and Bullfrogs. There are 15 children and 3 teachers in each of these rooms. The children are on a rotating schedule so they benefit from small group instruction as well as large group instruction.  1 teacher is assigned 5 children so, if a parent has questions they know exactly who your child's individual caregiver is.  Our Toddlers are busy in art, music, Spanish, sign language, tumble, outdoor activities, imagination station, library, as well as family style lunch. Once your child is showing signs of readiness for potty training, we will begin to potty train with the convenience of the toddler size toilets next to the Bullfrogs classroom. There are no part-time rates for this room. 

Our Preschool and PreKindergarten rate is $160.  Our Ladybugs and Turtles. There are 20 children and 2 teachers in each of these rooms. Our children enjoy fieldtrips, weekly themed lesson plans, sign language, Spanish, science, math, reading readiness, library, music, art, tumble, imagination station, outdoor activities, and a family style lunch. 

The part- time rate for this room for 4 days is $140 and the 3 day rate is $120.

Part- time Preschool is $68 a week for Monday and Wednesday half days. 8am to 11am. This is a program for children that are not enrolled at Discovery that wish to participate in our program two days a week.  Discovery does not offer transportation for this program. Part-time Preschool runs from September thru May and is subject to availability. Please ask for specific start and end dates. 

Our School age rate for Before and after school is $80 this includes transportation to and from school, afternoon snack, enriching activities, homework help, imagination station, computers, buddy groups, yearbook station, library, games station, and more. There are 20 children in this classroom with 2 teachers.

Before or after school care is $65 - this includes transportation to or from school. If in the afternoon same as above.

Summer Camp is $130 - This is full-time Summer care operating the same hours as Discovery. This ia five day a week enrollment.  Tuition is due weekly with no free days allowed for Summer Camp unless you are enrolled throughout the year. Our School Age Summer camp is packed with daily activities not to exceed $6 a week total for fieldtrips.  A morning/afternoon snack and lunch are included. Children will rotate through all our fun stations throughout the day.

This is an awesome, awesome program and fills up fast!  

Extra school age tuition: Snow days, school holidays, teacher inservices, and early dismissals are not included in daycare tuition. A full day is $25 and a half day is $16 in addition to regular tuition due that week. Not to exceed full time Preschool tuition in a week.

Miscellaneous

Drop in rates: $5 and hour with lunch and snack included. Attendance is based upon availability and staff. Please call ahead to check for availability. Immunization records are required. 

Adverse weather: In the extreme case of adverse weather conditions your child's safety is of utmost priority. Please call Discovery to ensure adequate staff is present to care for the children.

Late fee: After Monday at 6:30pm there is a $20.00 fee for late tuition.

Sibling discount rate is 20% off 2nd and 3rd child. 

Free days- Each full-time child is granted 10 free days or "vacation days" for each enrollment year. Free days must be turned in 2 weeks in advance.  Free day forms are in the office and on the Parent Board. Free days may not be used for sick days or for holidays and may be used after 4 weeks of enrollment. Free days do not carry over into the next enrollment year. 


(605) 274-3475 We will see you soon!

Discovery Learning Center, Sioux Falls, South Dakota (605) 274-3475

Website created by Lissa Hoxsie